– Purchasing is the new Selling –
Just as no company can escape digital change, similarly with sales no stone is left unturned.
New tools and technologies such as virtual reality and artificial intelligence are turning the sales world upside down. Customers today often know more about the market than the suppliers. For new customers digital is run-of-the-mill and no longer uncharted territory.
We are in the middle of a sales revolution!
How should we now proceed in this new VUCA world?
What does distribution and sales of the future look like?
What do I have to do to benefit from the changes?
The entrepreneurial opportunities created by digital change are today both unique and diverse at the same time. My programmes show you where the journey is heading and how you can make the best use of your opportunities! Switch your sales to e-mobile now! Get onto the fast track of digital change and experience the sales turbo through your unique Business beyond Borders!
Are you ready for the new age of distribution and sales?
Do you want to know more about where you stand?
Then do your "Readiness-Check" now!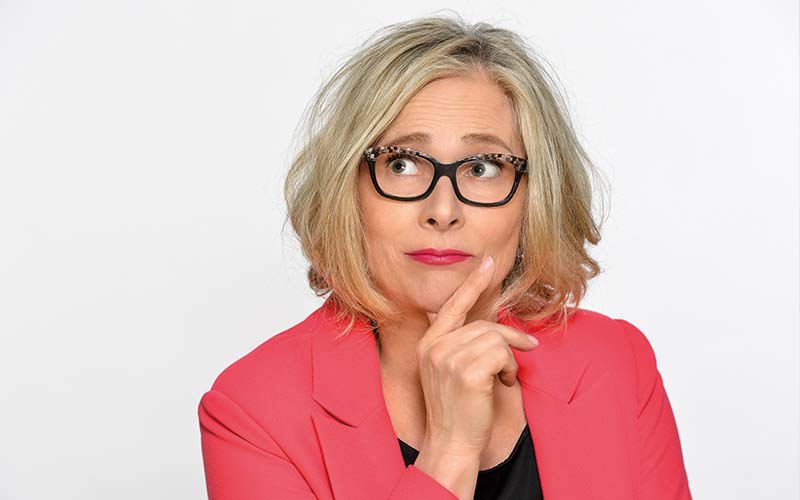 Do you also have that uneasy feeling in your stomach that something is passing you by? Do you want to make sure you keep an overview and have an eye on what is crucial for the future?
Find out what matters most and how you can position yourself even better!
The entrepreneurial opportunities created by digital change are today both unique and diverse at the same time.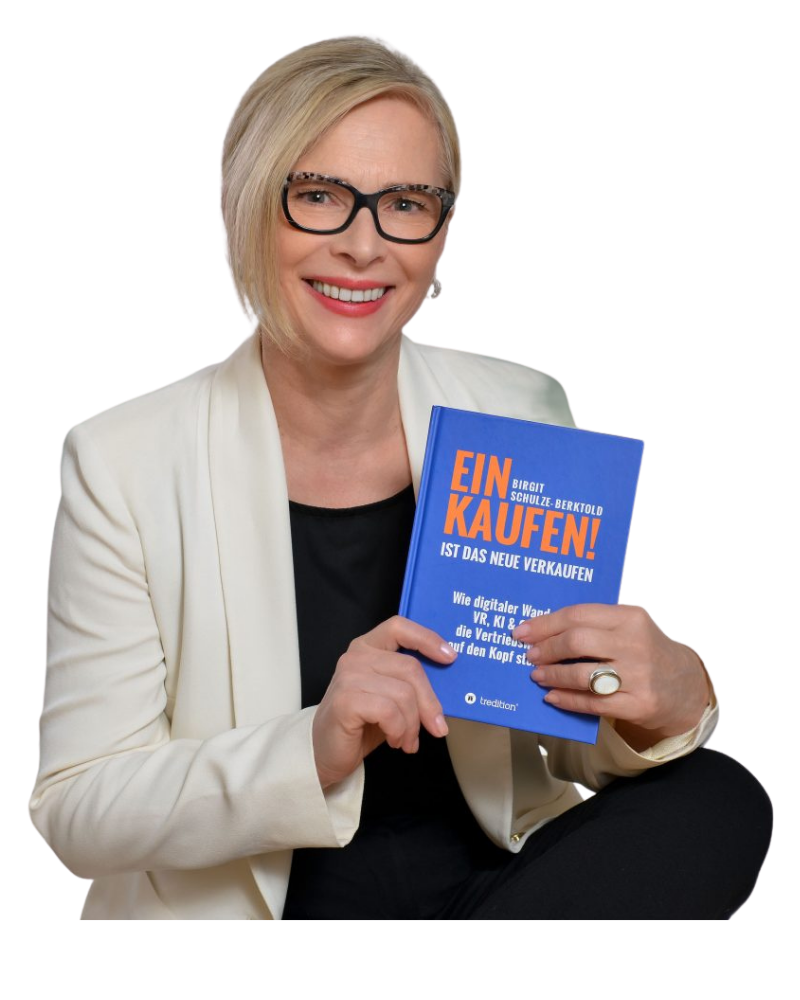 I am Birgit Schulze-Berktold, expert for exponential culture, sales & development. Today it is not the changes themselves that are remarkable, but rather the speed of change we are dealing with especially in sales! In the last 20 years I have, through my work, supported innovative companies in more than 200 projects to differentiate themselves more strongly from their competitors and to better position themselves for the future.
Due to my work as a consultant you will succeed in being of interest to your customers not just today but also tomorrow! You will know exactly what to do to successfully adapt your sales to the new sales age and to your new customers.
If you wish to know more about me, please click here:
Your customers, your employees and perhaps you yourself are unsettled by the changes in sales that are visible everywhere due to digitalisation. That's why you want answers to these questions:
What should now happen to sales and especially to the field sales force?
Is the traditional field sales force in the process of becoming obsolete?
What do I have to do in order not to lose touch with my customers?
Do you want answers?
Continue here: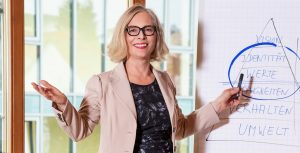 SPRINT programmes & individual coaching
SPRINT programmes for you, if you want to benefit from digital change in sales!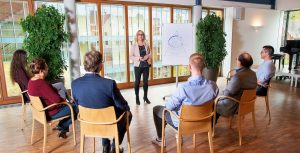 Purchasing is the new Selling! Learn how digital change, VR, AI & Co are turning the sales world upside down.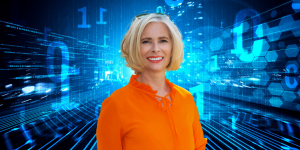 "Freebies" for your success
Here you will find everything that is guaranteed to get you ahead. My free service for you!
The satisfaction of my customers is very important to me.
Here you can find some client testimonials:
"Birgit manages to grasp even complex contexts extraordinarily quickly and to the point and then implements these insights in projects in a goal-oriented manner. She always manages to build mutual trust. She is a good listener, asks the right questions and understands exactly what is important. She stands for success and very concrete results."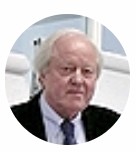 Dr.-Ing. Franz-Otto Vogel
Co-author of the book "CIM and Logistics in the Enterprise"
SEP moderator and lecturer at the University of Stuttgart

"What we need today is a perfect combination of knowledge about innovation and digitalisation, the new challenges for sales and the right feeling for change. Sales works differently today, with new technologies, the right insights, and sensitivity for the new path on the customer journey. Birgit is an expert in exactly this field. She brings her clients into the new sales age."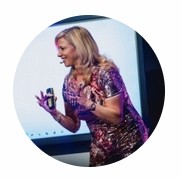 Dr. Renée Moore

International Businesswoman
Speaker of the Year 2020 in the category "Sales"

"Birgit is a proven sales expert with great expertise. I particularly value her know-how, her positive attitude and her mental strength. She knows exactly what she is talking about, and she is someone you can rely on. For this reason, we have always achieved the best results when we work together. I really enjoy working with her."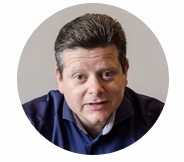 Yoav Nir
Co-founder Magicor, Managing Director
Author of the book: "Game-changing Innovation"

"I have known Birgit for a long time and have worked together with her on many projects. Through her I have learnt how much fun it can be to sell successfully and how best to gain the trust of customers."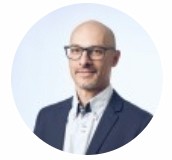 Francesco Cavaliere
Televic Conference, Business Development Manager

"I know Birgit very well from her coaching and online training. For me, it was always a great pleasure to work with her. She imparts interesting, practical knowledge as well as completely new experiences. I can say that together we have found new ways for both my professional as well as my private life. I was always very satisfied when working together with her.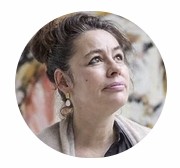 Clara Maria Sels
Businesswoman and owner of Galerie Clara Maria Sels

"I took part in Birgit's live online training over several days and was really excited about it. I enjoyed it MEGA and, even though I have been a successful insurance salesperson for a long time, I learned a lot of new things. I got a lot of invaluable TIPS and information that is very important for me. I can only warmly recommend Birgit's online training to everyone. Ideally suited for beginners and of course for "old hands" in sales."
Karin Wegner, until 2020, Insurance Officer, VR-Bank Taufkirchen-Dorfen eG,
Participant Online Training Work 4.0, Berlitz Languages, Inc

"I have experienced Birgit Schulze-Berktold in consulting. I am convinced that every client benefits from her expertise. A consultant who brings measurable development to a task. Great!"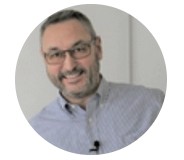 Ingo Christ, Managing Director and Entrepreneur Vertriebswerkstatt Zukunft (brainjack GmbH)

"Great charisma, very likeable, respectable, competent and very well prepared - very convincing through it all!" "The topic was very well presented! Good communication of contents and background knowledge." "Good, perfect time allocation. Many practical examples!"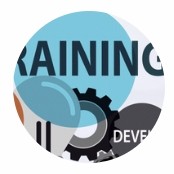 Testimonials from workshop participants